Welcome to Year 5
There are 2 classes in year 5, 5JG and 5VD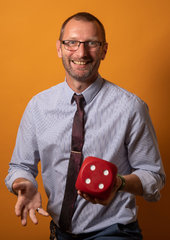 Mr Galt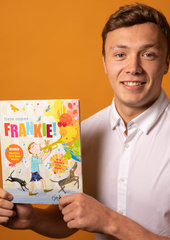 Mr Dawson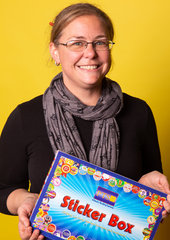 Mrs Dickinson
PE:
Year 5 will have PE every TUESDAY. Please make sure that your child has the correct PE kit. They are to come to school every TUESDAY in the PE kit:
White polo shirt – NO T- shirts with pictures
Black / grey tracksuit bottoms – NO Stripes or large logos
Red shorts – under their tracksuit or in a bag
BLACK trainers – NO white sole, branding, coloured marks.
They are to wear their school red jumper / cardigan on top.
We do not have enough spare kit to guarantee everyone who forgets their kit will be able to take part. If the days have to change during the course of the year, we'll let you know as soon as possible
Home Learning: All homework will continue to be set on Class Dojo Stories. This will be for spelling and Rapid Recall in addition to daily reading. Research has shown that this is the most beneficial kind of homework.
Reading:

Every child is expected to read each night. Please try to hear your child read, sign their reading record (or encourage them to) and make sure that they bring their reading book and reading record into school each day so that the staff can hear them reading their books.

Spellings:

Children will receive a set of spellings to be learned each week – you must help your child learn them.

Rapid Recall:

Children will be given a multiplication to ensure that they are fluent in all of their times tables and arithmetic. Challenges will be set on MATHLETICS.

Times Table Rock Stars:

As times tables are such a huge part of the curriculum, these must be practised daily. Logins will be given out shortly.

Reading Plus and Mathletics are also available for children to use at home. Reading Plus can also be used for reading contracts. Logins will be given to the children and sent to you via DOJO
Equipment:
Please clearly name all of your child's belongings (coats, bags, pack lunches etc.) so that if lost we can help them find them.
If you do have any concerns please do not hesitate to contact your class teacher, a member of the team or send me a dojo message. We are really looking forward to a fabulous year with your amazing children!
Learning Website Links -
Please click on the image to access each website.
English Vocabulary Organiser
Curriculum Map
Science
Knowledge Organiser - Simple Machines (Pulleys and Gears)
Art Graphic Organiser - How do artists use perspective?
Art Vocabulary Organiser - How do artists use perspective?
READING
CLICK THE IMAGE:
You'll be able to access free reading and writing resources, audiobooks, videos, competitions and reading challenges. Every resource is available for free, although to access some you may need to create a free account.
Click the image for books to read and share
Please use the information below to access the Collins Big Cat Staged reading books that we use in school. Please check with your child's teacher if you are unsure which stage your child is reading at. Press this link:
Then click on 'Student Sign In'
In 'day' input: 1
In 'month' input: January
In 'first letter of surname' input: the first letter of your teacher's surname
In 'year group' input: your year group
Click here to see our past learning