21 June 2021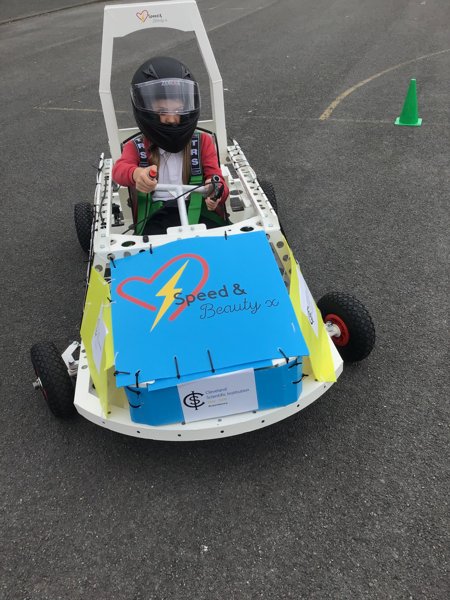 Last Practice Session 21.6.21
Mrs Matthews and her husband rescue the boys team from the depths of despair. Thankfully Mrs Matthew's husband is able to perform a full repair job on the boys bent front axle and we reattach it to the car and make some final adjustments to enjoy a practice session before Croft that evening after school.
Both cars run perfectly and all drivers get some much needed practice in their cars. Thankfully there are no crashes.
The cars look great and everything is ready. Bring on Croft!
Posted by Vicky Galt
Category: STEM